About David
Sitting at the intersection of digital design, website development and also photography, David's clients include both emerging and established companies.

David has worked for top end Sydney agencies including Publicis Mojo, M&C Saatchi, Garner Maclennan, Animal Logic and Baz Luhrmann. He has worked on many high end client accounts including Bupa, Telstra, Optus, Expedia, PayPal, Commonwealth Bank, IBM, Australand, P&O Cruises, Coca Cola Amatil, KFC and Harley Davidson.

David is an accredited member of the Australian Institute of Photography (AIPP) and has won several web and photography awards for his work. Utilising over 20 years experience with excellent knowledge of web design trends and cutting edge technology, David provides his clients with an engaging and effective digital experience. He says "I enjoy collaboration with clients throughout the building process. It means I can be sure they're not just happy with the way a site looks, but the way it functions. If you'd like to talk to David about your website and how he might be able to help, please send an email to david@zojo.com.au and let's chat.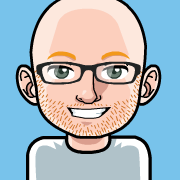 Dave Gross
Dave is a freelance
web creative, coder and photographer
from Bondi Australia.
HTML5 / CSS3 / PHP / JS

With David's experience and depth of web technologies, you'll encounter creativity, energy and expertise.
Encapsulating your identity into your online presence, Zojo can help you to tell your story and communicate the spirit of your business.

Corporate / Events

For a business to raise its profile it must use photography that makes an impact. David Gross Photography specialises in people, places, products and events. Whether you need images for advertising, newsletters, websites, reports, facebook or the office wall, David can translate your brief into imagery people will remember.

Photoshop / Illustrator

Infographics have taken the web by storm. Users are engaging with brands that have a content marketing strategy. Using images as well as interactivity that not only appeals to your audience, but also educates them is an important step in building trust, attracting more business and building your SEO. If you are looking to leverege your brands potential with compelling visual designs, talk to David. His experience of infographics and keen eye for design can help your company tell it's valuable story.

After Effects / Premiere

Video is another valuable tool in your content marketing strategy. David can help you in creating video content that is effective, relevant and visually engaging. His understanding of editing and timing can help your company generate an emotional connection with it's audience.
Hire me for your next project.